Saturday, August 27, 2005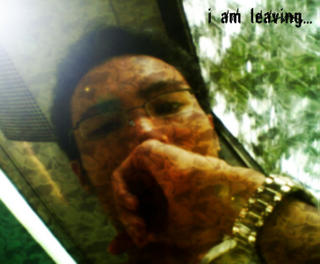 Assalamualaikum... Spent my half of my dear Saturday at Singapore Publishing Holdings (SPH) to help out at the News Writing Competition co-organised by Innova Junior College and Berita Harian, supported by SPH. It was very tiring but nevertheless the forum held just now was a very aspiring as well as an enriching one. I agree with one of the many panelists who said that the interest for self culture and language is something that is inborn and cannot be forced nor nurtured. True, the governement has made a tremendous effort in "opening" a great number of doors and still trying to gap more. From what I saw just now, I must say that I simply do not favour the job of a newspaper reporter. It is just not my cup of tea.
Next week it will be Teachers' Day. My CGmates suggested to have potluck. Interesting isn't it. However, mostly everyone are very excited and wanted to bring a dish each and WOW! It gonna be, not a mini cg party but a cg food fiesta, I would say. I hope school will end as soon as possible on Wednesday because I am really setting my heart on going back to Nortbrooks Secondary School :: Volatilis Tamen Radicalis and break the news to my friends and especially Mdm Zuraidah and Mdm Lorena. The news are ... ... ...
There so many stuffs to be completed before I go. Let me think ... Prasasti Nova proposal, Band QuaterMaster book and files, Physics Tutorial on Wave, Maths Tutorial 19B and the list goes on.
Ahah! Holidays are coming too but I do not think that I'll be enjoying it because I'll be busy preparing for ...